University of Maryland Baltimore - Special Commendation

---

Located in Baltimore, Maryland
Large Employer
Gold Level Workplace Award awarded in 2010, but additions have since been made The University of Maryland, Baltimore (UMB) campus recently opened its eighth lactation center in the School. The lactation centers provides a private space for nursing mothers to pump breast milk or to breast-feed their babies. The room features two stations, a hospital-grade pump, a refrigerator to store milk and educational materials on the importance of breast-feeding, all in a soothing, relaxing setting. They have an online support; warm telephone line, it is also in process of using the social media more effectively to reach out to the new mothers. I would like to especially mention that they connected most of the schools within the campus to have a central lactation support center, which allows them access to a bigger web of support and ease when they need equipment like nursing stools or multi-user pumps etc.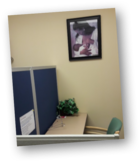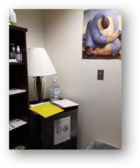 P.O. Box 29214, Washington, DC 20017 • Tel 202-470-2732 • email info@dcbfc.org
| | |
| --- | --- |
| | |
Medical Disclaimer: The information presented here is not intended to diagnose health problems, breastfeeding problems, or to take the place of professional medical care. If you have persistent breastfeeding problems, or if you have further questions, please consult your health care provider. The DC Breastfeeding Coalition does not share partnership with, or have any vested interest in, any of the businesses that may appear on this site, or sites that may be accessible by links herein contained.