University of Maryland Pediatrics

---

Located in Baltimore, MD
Medium Employer
Gold Level Health Care Provider Award Working in an academic inner-city General Pediatrics outpatient practice, we all felt the desire to improve our care and support of breastfeeding mothers and to help model appropriate practice for our residents and medical students. Being offsite from our hospital's nursery, we found it more challenging to arrange for outpatient follow up with lactation support and often found mothers choosing to transition to exclusive formula feeding soon after nursery discharge. In an effort to improve their resources, we teamed with the hospital lactation consultant service to offer a combined clinic, which allowed for medical follow up and management for weight concerns, as well as the time and availability on site of our lactation consultant to work further with mothers on ongoing issues. Residents have the opportunity to participate during their elective time, and medical students are able to observe this model of breastfeeding medicine in practice. Families have easier access to the help and support they need, and we have already had many success stories of mothers sticking with it through the many challenges in an early nursing relationship!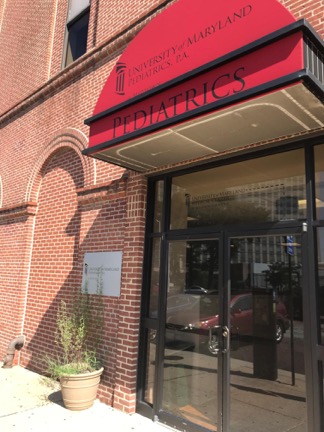 P.O. Box 29214, Washington, DC 20017 • Tel 202-470-2732 • email info@dcbfc.org
| | |
| --- | --- |
| | |
Medical Disclaimer: The information presented here is not intended to diagnose health problems, breastfeeding problems, or to take the place of professional medical care. If you have persistent breastfeeding problems, or if you have further questions, please consult your health care provider. The DC Breastfeeding Coalition does not share partnership with, or have any vested interest in, any of the businesses that may appear on this site, or sites that may be accessible by links herein contained.