US Naval Research Laboratory

---

Located in Washington, DC
Large Employer
Silver Level Workplace Award

Employer's Perspective:
In 2018, the U. S. Naval Research Laboratory opened three new lactation rooms in our Washington, DC campus, in addition to the existing one on our California campus. Lactation spaces have been available for years for employees and visitors, but now we have multiple, dedicated rooms across our campuses. The rooms are equipped with ergonomic chairs and tables, dividers for privacy, refrigerators for milk storage, space for equipment storage, mirrors to check clothing, microwaves and access to sinks for sanitation. These changes are supported by our leadership in an effort to improve our employees' work-life balance. In addition, we also have a formal policy in place for Nursing Mothers.

Employee's Perspective:
Before I had a child, I knew having lactation facilities would be important. Now that I do have one, I know I would have given up breastfeeding long before if I didn't have that space. It is truly something you cannot appreciate fully unless you go through it.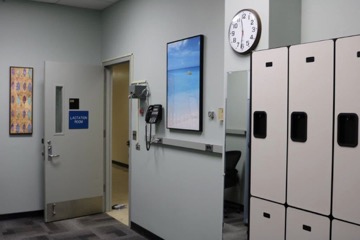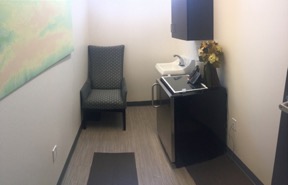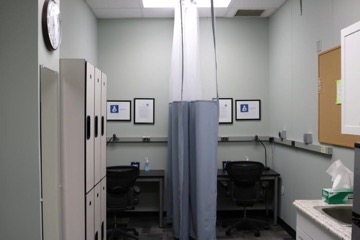 P.O. Box 29214, Washington, DC 20017 • Tel 202-470-2732 • email info@dcbfc.org
| | |
| --- | --- |
| | |
Medical Disclaimer: The information presented here is not intended to diagnose health problems, breastfeeding problems, or to take the place of professional medical care. If you have persistent breastfeeding problems, or if you have further questions, please consult your health care provider. The DC Breastfeeding Coalition does not share partnership with, or have any vested interest in, any of the businesses that may appear on this site, or sites that may be accessible by links herein contained.