Alliance for the Chesapeake Bay

---

Located in Annapolis, MD
Small Employer
Gold Level Workplace Award

Employee's Perspective:
I really appreciate the support that I receive from my Executive Director and colleagues. My organization just implemented a parental leave policy, which allowed me to stay home and bond with my newborn longer than I would have been able to using only my sick and annual leave. I am also lucky to have a quiet, convenient, private, clean room to pump my breastmilk in, including a clean refrigerator in the room for my use. I applaud my organization and others like it that recognize the importance of supporting new parents who want to keep a much-loved career while also encouraging a healthy work/life balance and breastfeeding!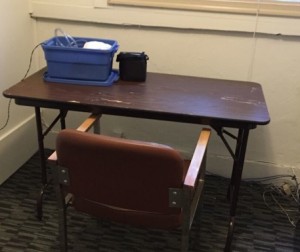 P.O. Box 29214, Washington, DC 20017 • Tel 202-470-2732 • email info@dcbfc.org
| | |
| --- | --- |
| | |
Medical Disclaimer: The information presented here is not intended to diagnose health problems, breastfeeding problems, or to take the place of professional medical care. If you have persistent breastfeeding problems, or if you have further questions, please consult your health care provider. The DC Breastfeeding Coalition does not share partnership with, or have any vested interest in, any of the businesses that may appear on this site, or sites that may be accessible by links herein contained.