Visit Baltimore

---

Located in Baltimore, Maryland
Medium Employer
Silver Level Workplace Award Visit Baltimore is mainly composed of private offices, so mothers who pump are able to use the privacy of their own office. They added locks to the doors for privacy. The newest breastfeeding mother also conference calls from her office if a meeting happens to fall during one of her scheduled pumping times, so that she can still participate in the meeting, while not compromising her schedule. Employees can work remotely part time if needed. We do whatever we can to make our nursing mothers comfortable, and understand it's a priority in their daily schedule and important to them and their families!

Statement from Employee:
Visit Baltimore has been super accommodating to me as a new nursing mother. I have my own office and they provided a door jam so that no one can enter my office when I'm pumping. It's readily accepted that I have three times a day reserved when I can't make meetings or have been given the opportunity to call in to meetings from my office while I'm pumping.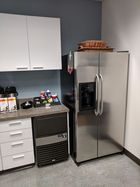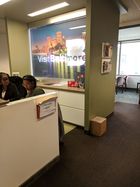 P.O. Box 29214, Washington, DC 20017 • Tel 202-470-2732 • email info@dcbfc.org
| | |
| --- | --- |
| | |
Medical Disclaimer: The information presented here is not intended to diagnose health problems, breastfeeding problems, or to take the place of professional medical care. If you have persistent breastfeeding problems, or if you have further questions, please consult your health care provider. The DC Breastfeeding Coalition does not share partnership with, or have any vested interest in, any of the businesses that may appear on this site, or sites that may be accessible by links herein contained.