Towson University

---

Located in Towson, Maryland
Large Employer
Silver Level Workplace Award Towson University has 8 lactation rooms. Employee Assistance Plan provides free breastfeeding information for employees. They have a parental leave policy; announcement of six campus nursing rooms available to all Towson University students, faculty, staff, and spouses/domestic partners; literature and resources available in our campus library; and the availability of an on-site child care center

Statement from Employee:
Towson has the best accommodations of all my previous employers. There is a private room that has a secure locking door, an electrical outlet, a table, coat rack, chair, and a clock. The room is right next to the public restrooms so that I can use the sink with ease. Towson's room is great because it is a private dedicated space that is only used by nursing mothers.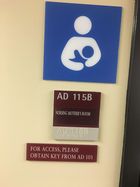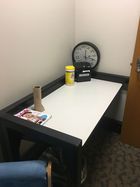 P.O. Box 29214, Washington, DC 20017 • Tel 202-470-2732 • email info@dcbfc.org
| | |
| --- | --- |
| | |
Medical Disclaimer: The information presented here is not intended to diagnose health problems, breastfeeding problems, or to take the place of professional medical care. If you have persistent breastfeeding problems, or if you have further questions, please consult your health care provider. The DC Breastfeeding Coalition does not share partnership with, or have any vested interest in, any of the businesses that may appear on this site, or sites that may be accessible by links herein contained.