Defense Information Systems Agency Wellness Center

---

Located in Fort Meade, Maryland
Large Employer
Gold Level Workplace Award Statement from Employee:
"The convenience of having an accessible and private space to pump coupled with an informed nursing staff and childbirth educator made all the difference. The support I received from other moms I met who were using the rooms around the same time as me was an added bonus! I brag about our facilities to all of my mom friends." - A.B.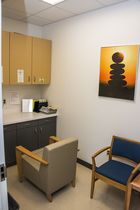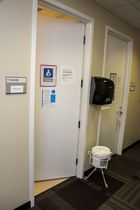 P.O. Box 29214, Washington, DC 20017 • Tel 202-470-2732 • email info@dcbfc.org
| | |
| --- | --- |
| | |
Medical Disclaimer: The information presented here is not intended to diagnose health problems, breastfeeding problems, or to take the place of professional medical care. If you have persistent breastfeeding problems, or if you have further questions, please consult your health care provider. The DC Breastfeeding Coalition does not share partnership with, or have any vested interest in, any of the businesses that may appear on this site, or sites that may be accessible by links herein contained.