Children's Health Center-orthwest Clinics

---

Located in Washington, DC
Large Employer
Gold Level Workplace AND Health Care Provider Award Dr. Nathalie Quion (MD, MPH, FAAP) serves as Medical Director for the NW sites and has pushed to create a breastfeeding-friendly environment and improve lactation support services for families of newborns. Ashley Price (MPH) serves as the Health Educator for both sites and began providing lactation counseling services in 2016 to any family with a need for support as identified by the pediatric team. Dr. Megan Gray (MD, MPH, FAAP) has also been designated as 'Breastfeeding Champion' to help refine the centers' policies and procedures related to lactation referrals and documentation.

Some notable achievements from the past year include Ashley receiving ALPP certification as a Certified Lactation Counselor, setting up a dedicated lactation room at both sites, posting breastfeeding-friendly signage around the clinics, and developing policies for lactation referrals, documentation, and follow up for breastfeeding mothers of newborns.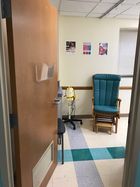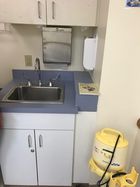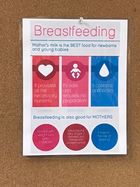 P.O. Box 29214, Washington, DC 20017 • Tel 202-470-2732 • email info@dcbfc.org
| | |
| --- | --- |
| | |
Medical Disclaimer: The information presented here is not intended to diagnose health problems, breastfeeding problems, or to take the place of professional medical care. If you have persistent breastfeeding problems, or if you have further questions, please consult your health care provider. The DC Breastfeeding Coalition does not share partnership with, or have any vested interest in, any of the businesses that may appear on this site, or sites that may be accessible by links herein contained.