Catholic Relief Services

---

Located in Baltimore, Maryland
Large Employer
Gold Level Workplace Award Breastfeeding in other countries is part of the CRS mission, so supporting employees who breastfeed was never questioned. Benefits include maternity leave, 6 to 8 weeks for C/S births with up to 12 week FMLA. Flex time, telecommuting and part time are available. They have two fully equipped rooms that are available for employees as well as visitors.

Statement from Employee:
I am proud and grateful to be working at a place that supports working mothers so much. I, like many moms returning to work after maternity leave, was really struggling with the transition I would be facing. These rooms made my return so much easier and smoother and I think more companies should model their treatment of breastfeeding mothers after CRS.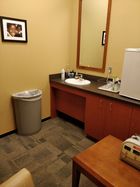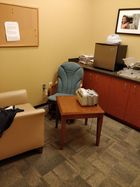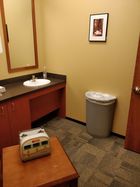 P.O. Box 29214, Washington, DC 20017 • Tel 202-470-2732 • email info@dcbfc.org
| | |
| --- | --- |
| | |
Medical Disclaimer: The information presented here is not intended to diagnose health problems, breastfeeding problems, or to take the place of professional medical care. If you have persistent breastfeeding problems, or if you have further questions, please consult your health care provider. The DC Breastfeeding Coalition does not share partnership with, or have any vested interest in, any of the businesses that may appear on this site, or sites that may be accessible by links herein contained.