Frederick County Bank

---

Location: Frederick, MD
Medium Employee
Gold Level Workplace Award

Employer's Perspective:
At Frederick County Bank, we value our employee's Health & Wellness, which is why we are proud to be able to provide a Wellness Program for our employees that includes reasonable break times for nursing mothers as well as a Wellness Room that provides a safe and secure location for nursing mothers to express their breast milk. Returning to work after giving birth can be an intimidating experience and we strive to make sure that our new mothers know that we support them because breastfeeding isn't just a benefit for the baby, but for the mother as well -- physically, mentally and emotionally.

Employee's Reaction:
"As a soon-to-be Mom, I know that breastfeeding will have undeniable benefits for my baby and me. I am so thankful that Frederick County Bank supports and encourages me to continue breastfeeding when I return to work."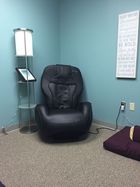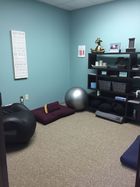 P.O. Box 29214, Washington, DC 20017 • Tel 202-470-2732 • email info@dcbfc.org
| | |
| --- | --- |
| | |
Medical Disclaimer: The information presented here is not intended to diagnose health problems, breastfeeding problems, or to take the place of professional medical care. If you have persistent breastfeeding problems, or if you have further questions, please consult your health care provider. The DC Breastfeeding Coalition does not share partnership with, or have any vested interest in, any of the businesses that may appear on this site, or sites that may be accessible by links herein contained.