United Medical Center

---


Employer's Perspective:
Breastfeeding provides natural immunity to the infant, which minimizes illnesses. This is reflected in the less absenteeism by the mother due to a sick child. Employee satisfaction increases because the employer is seen as supportive to the employee for both family and work.

Employee's Reaction:
Encourages new Mom's to breastfeed their newborn and be happier at work and in the community.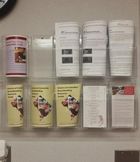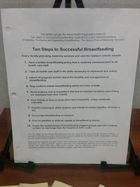 P.O. Box 29214, Washington, DC 20017 • Tel 202-470-2732 • email info@dcbfc.org
| | |
| --- | --- |
| | |
Medical Disclaimer: The information presented here is not intended to diagnose health problems, breastfeeding problems, or to take the place of professional medical care. If you have persistent breastfeeding problems, or if you have further questions, please consult your health care provider. The DC Breastfeeding Coalition does not share partnership with, or have any vested interest in, any of the businesses that may appear on this site, or sites that may be accessible by links herein contained.